One year. 366 days of change, and growth, and thanksgiving and appreciation and yes, worry. But mainly so much joy and love!
Addison is ONE year old.
I can't help but look back at where we were last year at this time. All the worry and uncertainty and fear of the unknown. Fear for my child.
I commented to Adam at 9:24pm on the night of the 19th, "A year ago right this minute we were checking into the hospital for overnight observation. I so wish I could go back and tell myself then what I know now."
Adam responded, "Aimee, you wouldn't have believed yourself."
And he is right. I couldn't have dreamt of how our life would be now.
She is doing amazingly well. She's only had three surgeries this year and really tubes don't count. She is just the special little girl God knew our family needed to be complete!!
We had a whole lot of celebrating to do!!
Addie's birth hour of 8:30am crept by unnoticed as we all slept in!!
Just woke up face. Addie generally hangs out in her 'baby jail' while I make breakfast in the morning.
Miss Addie had her breakfast of scrambled eggs, a new favorite, at around 10am! I made sure to make it a priority to get her 12 month sticker pictures taken before the party.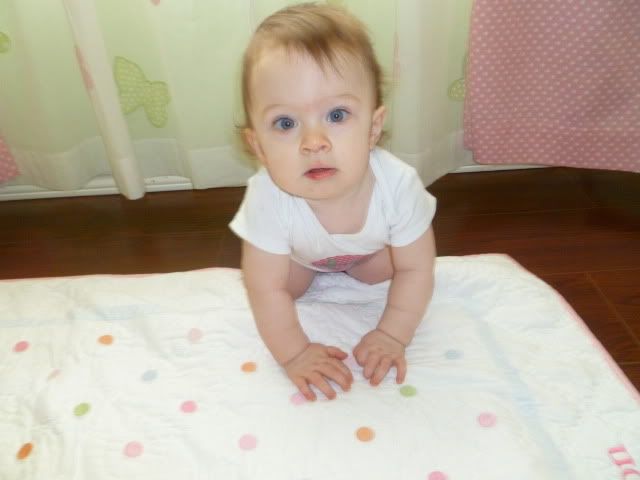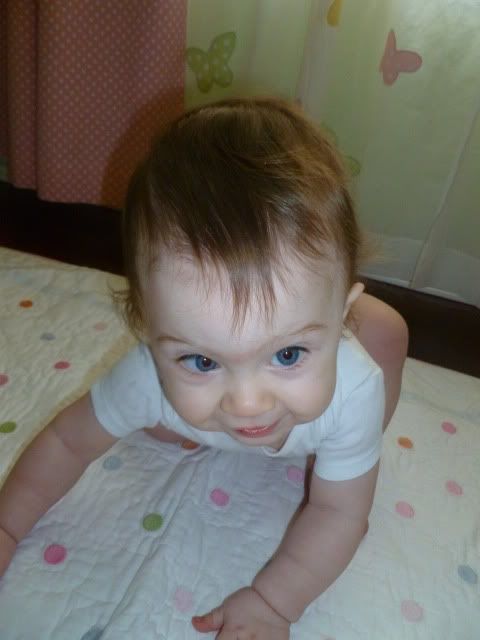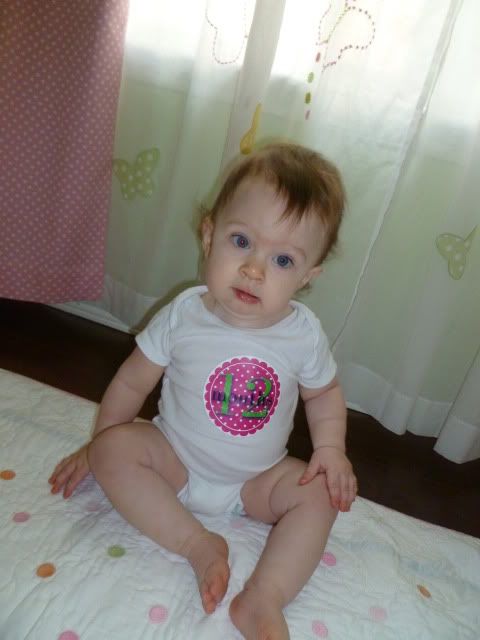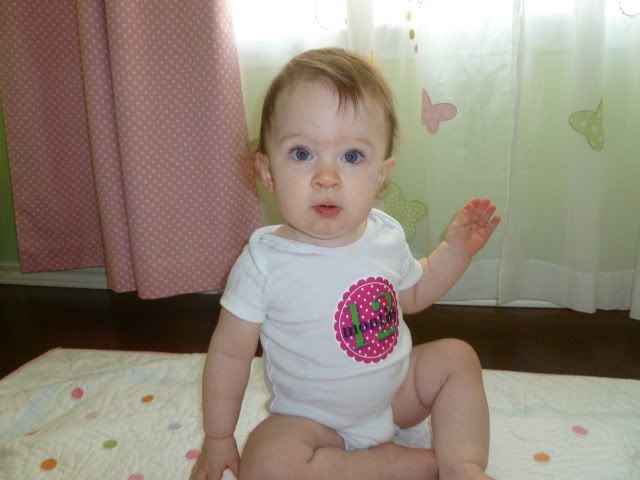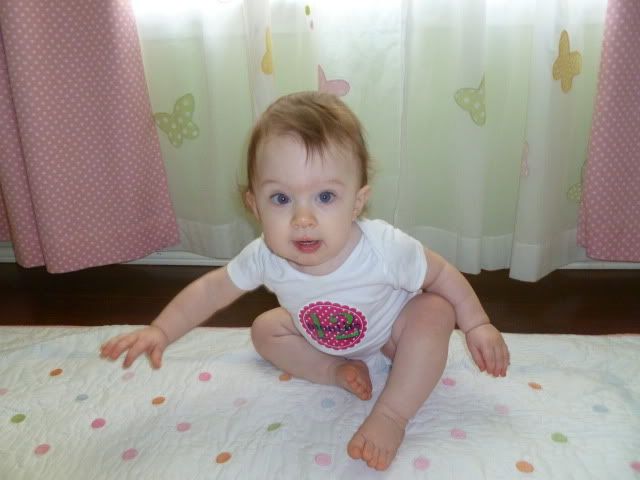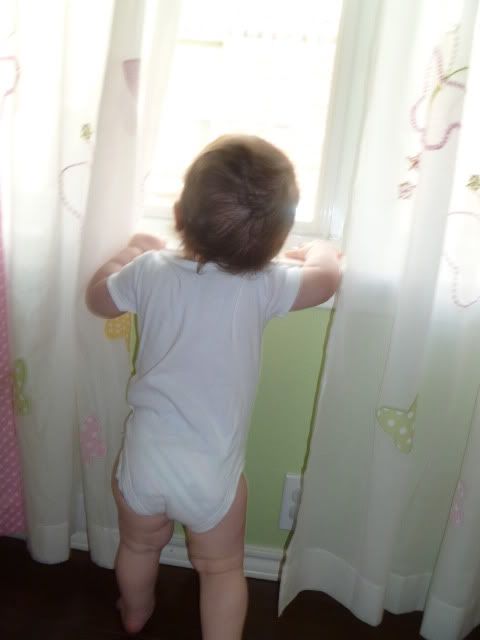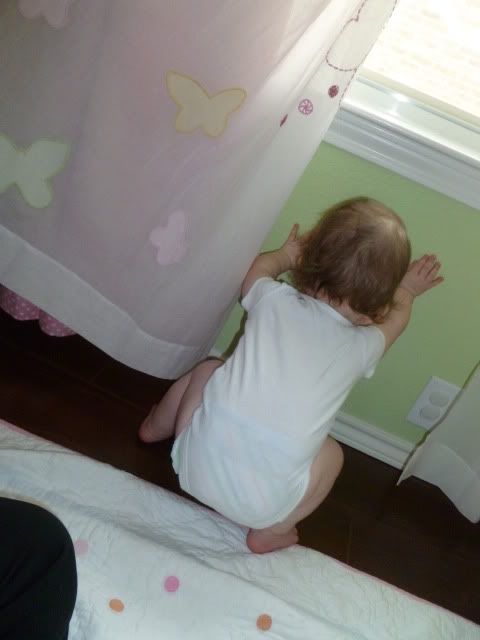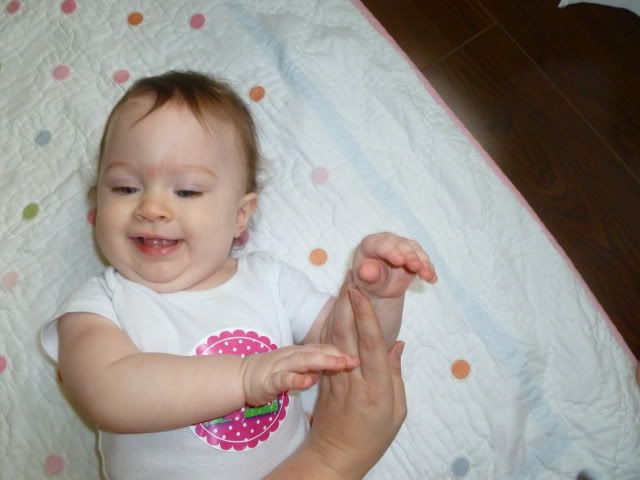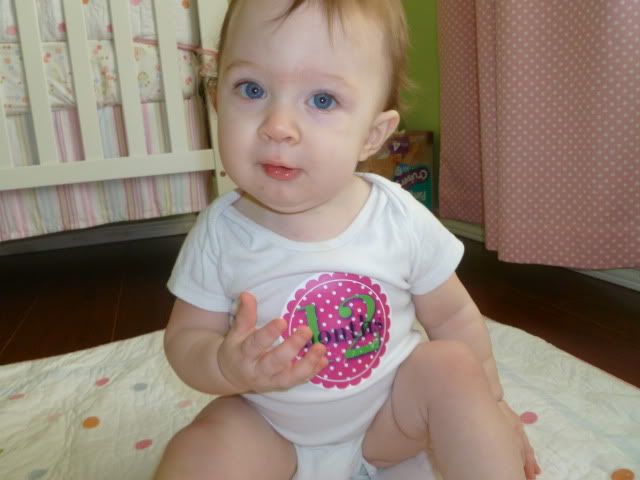 We were in a mad dash to get stuff finished so thank goodness mom and dad and Melissa were here to help!

Close up of Addie's cake! Inspired by a design I found on Pinterest.

Instead of a smash cake, we just stuck a 1 candle into one of her cupcakes.
Addie's Lemonade Stand! Cute little glass jugs with pink and white stripe straws and pink lemonade punch!
Addie in her party dress!! We tried to match all the colors of her party to her dress. Gymboree clearance item!! SCORE!
Party table! Happy Birthday Addie banner and her 1 through 11 months sticker pics on the wall.
Snack table.
Addie getting reacquainted with her Uncle Jay.
"I remember you!"
2pm rolled around and guests were arriving. We had about 30 people here. Thank you to everyone that came to celebrate our girl's first year!
Addie rocked it out! She loved being the center of attention and she was too stinkin' cute eating her cupcake!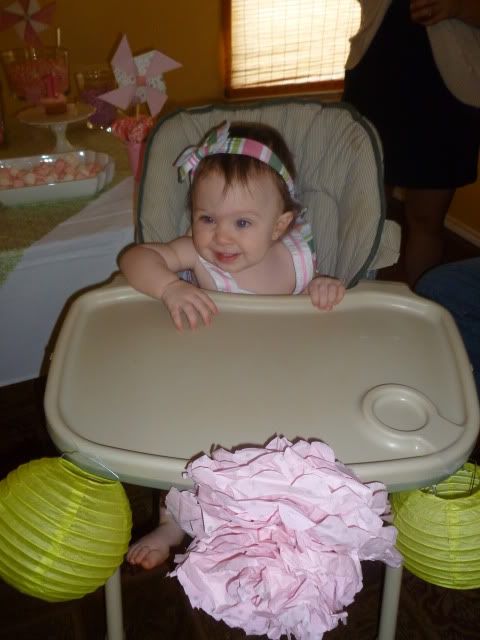 Cake time!!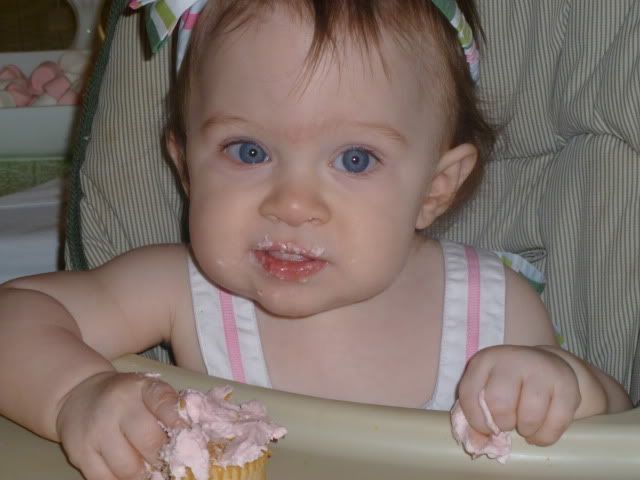 My new favorite pic of Addie... ever!
My three babies!! Addie would not look up from her cake!
The following series of pics is exactly the sequence in which she ate her birthday cupcake.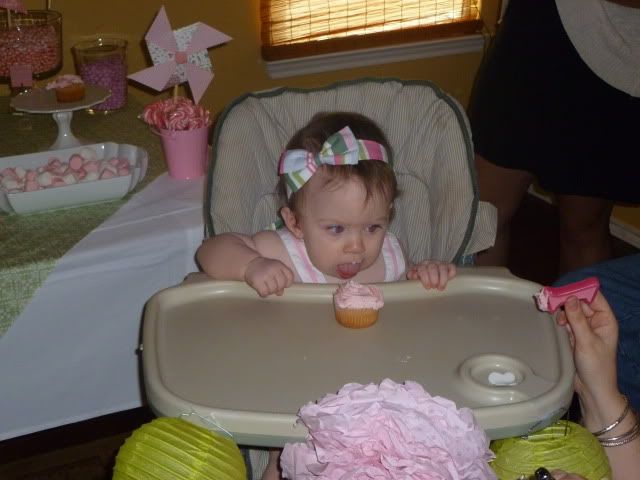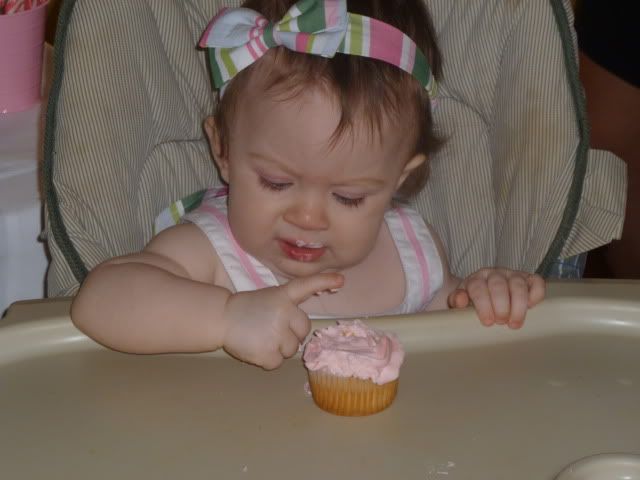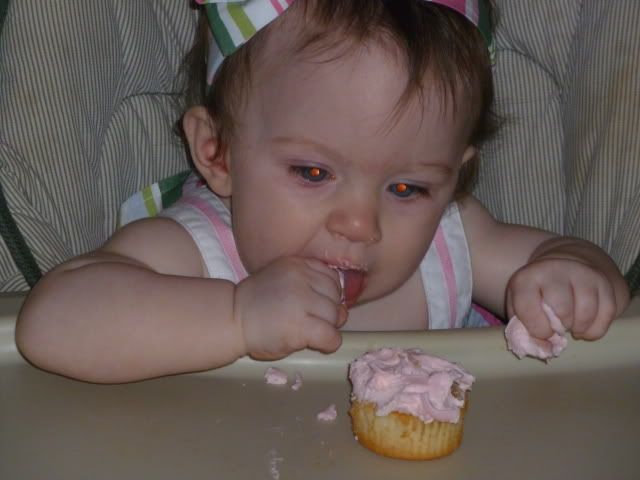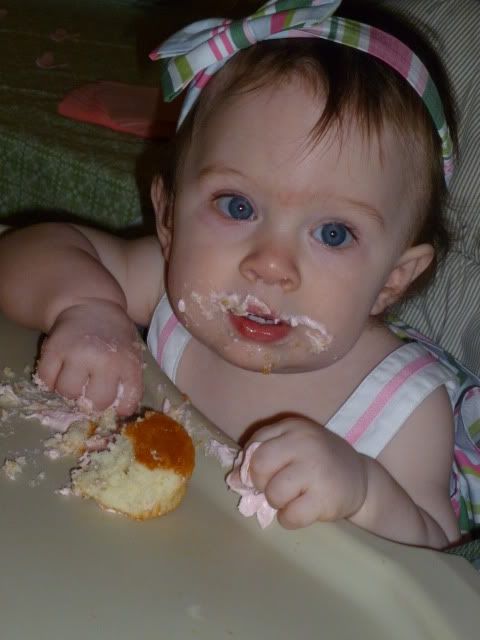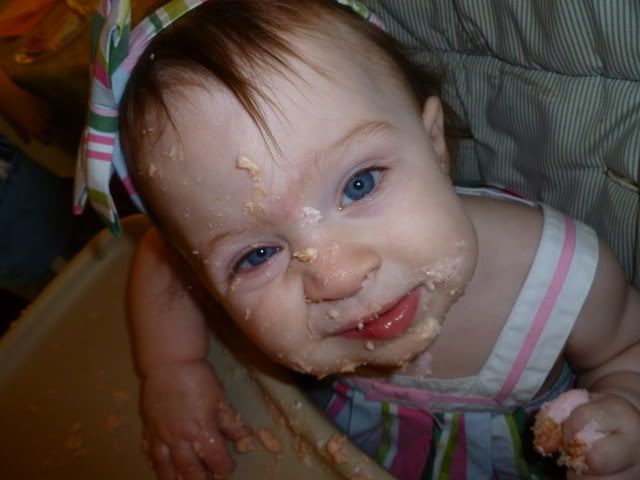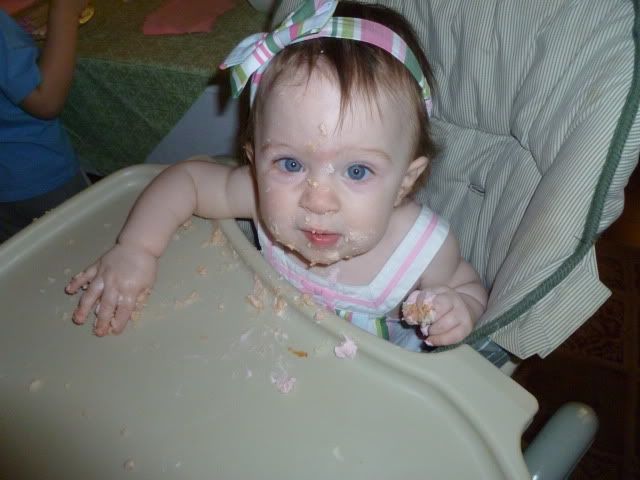 She passed out shortly after opening her gifts and slept for most of her party in the arms of Aunt Maurie and Aunt Sarah.
What a wonderful year it has been! We are SO BLESSED !! Praying for a wonderful, healthy second year ahead for Addie Lea!
Blessings
~Aimee